5 Winners
Looking for some motivation to get moving? How does $2,000 to Sport Chek sound? It might be just what you need get active, achieve your goals and of course, most importantly… have fun!

OR
Take $1,500 CASH!
5 Winners
A little bit of sunshine and fresh air goes a long way so "Get Outdoors"! Get your hands on new fishing poles, camping gear, sports equipment or whatever it is you love to do because you've got $2,000 to spend at Canadian Tire. Sounds like the key to a great summer ahead!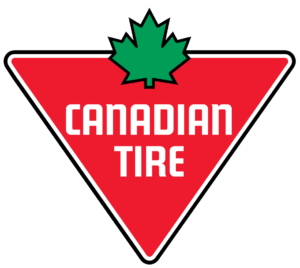 OR
Take $1,500 CASH!
5 Winners
Life gets busy, so you need to make "Time to Relax" and we've got just the solution- $2,000 to Tetherwood Spa! That's enough to spoil yourself with not just one, but multiple spa days! Tetherwood Spa is a favourite in the London area, but you'll have to experience why for yourself with a variety of luxurious services to choose from!

OR
Take $1,500 CASH!
5 Winners
Pack your bags, it's "Time to Unwind" and nothing will quite do the trick like a weekend at Idlewyld or Elmhurst Inn and Spa! What better way to take a load off than to indulge in delicious meals, relax at the spa and recharge in the coziest accommodations? Rest assured with a visit to one of these beautiful locations, you will get the break you not only need, but deserve!
Take $1,500 CASH!