Marah's Story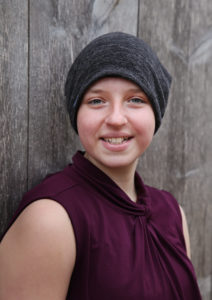 Your Support Matters!
In August 2020, right in the middle of a global pandemic, 13-year-old Marah was diagnosed with leukemia. She immediately began chemotherapy at Children's Hospital, London Health Sciences Centre and received treatment as an inpatient for the next five and a half months.
Visitor restrictions meant her siblings had to stay home. But with her friends at Children's Hospital like her nurses, Child Life Specialist and Ollie the Therapeutic Clown, she never felt alone. And her Music Therapist, Karina, introduced her to the power of music through the guitar.
Today, Marah is back home with her siblings but continues to visit Children's Hospital for regular appointments. She now has her own guitar and is recording her own songs!