Win the Fully Furnished
London Dream Home
Grand Prize Option #1
Home Features
4,235 Square Footage

3 + 1 Bedroom

3

Built in Bar

Pool
This dream home has mass appeal! The large, open layout is great for gatherings while still maintaining it's warm and cozy atmosphere.
The kitchen features modern appliances with clean lines set against warm wood in the cabinetry and rugged countertops. The oversized island features a drop-down eating bar leaving plenty of space for preparation and entertaining. The kitchen is open to the dining space which has comfortable seating and a stunning light fixture.
In the living room, the beautiful custom fireplace is a perfect place to relax. Another great thing about this home is the beautiful home office. With so many working from home, this is a beautiful place to get work done with an oversized window and built-in custom cabinetry.
The basement has a great deal of finished space and has been broken into zones. Two bedrooms, a full bathroom, an area to watch TV, play games and a built-in bar!
Lastly, the home itself features a beautiful in-ground pool, covered porch, oversized garage with customized upgrades and a beautiful exterior with Renaissance stone.
Built by Millstone Homes
Furnishings by Modern Living London
Design by Red Acorn Studio
Prize Package Valued at $1,500,365
London Dream Home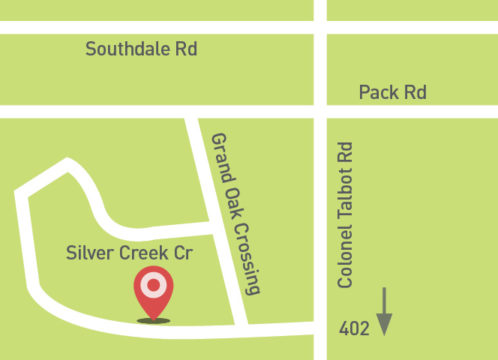 7408 Silver Creek Crescent,
London, Ontario

The Dream Home is closed to the public at this time.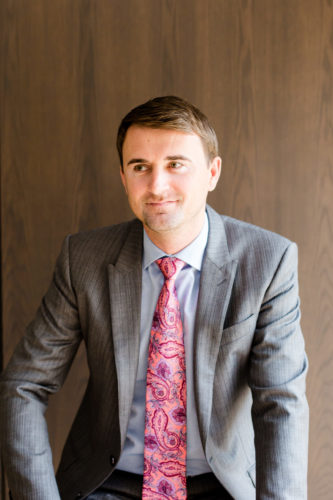 Vasile takes great pride in the beautiful homes he builds and his values are the guiding principles of his home building business. Millstone Homes is committed to its relentless pursuit of making luxury homeownership affordable without compromising quality, architectural distinction while honouring traditions! They offer a range of developments from luxury builds in boutique locations, to innovative, modern, energy efficient homes. Its portfolio ranges from modern family homes, to contemporary custom builds."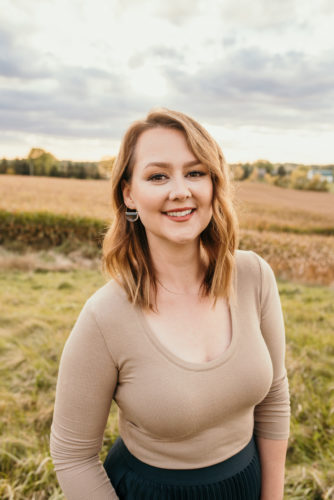 Lea Legg is the owner of Red Acorn Studio, a full-service interior design studio based out of London, ON. Even as a young kid, she would spend hours reading her mom's interior design magazines, rearranging furniture and adding personal touches to her bedroom. She have been in the industry for almost 10 years and has learned a lot about not only design, but people. The best thing about what her work is making something that was once merely an idea become a reality."
Is the Dream Home open to the public for viewing?
Unfortunately, due to COVID-19 the Dream Home is not open to the public for viewing. However, you can take a virtual tour and browse the photo gallery
What is the square footage of the London Dream Home?
Total Sq. Ft. 4,235 
2,301 sq. ft. – Main Floor Area
1,406 sq. ft. – Finished Basement
528 sq. ft. – Garage
What are the property taxes per year?
Property taxes are assessed by the city once the new homeowner moves in.
What is included with the London Dream Home?
The London Dream Home includes a backyard pool, window coverings, furniture, artwork, appliances and completed landscape work.
What is the total value of the London Dream Home prize package?
The total value for the London Dream Home Prize is $1,500,365.00
How can I purchase tickets for the chance to WIN this beautiful Dream Home?
Dream Lottery tickets can be purchased on our website, over the phone, by mail or fax. Dream Lottery tickets will not be available at the Dream Homes or Shoppers Drug Mart. All order option details can be found here.